Liberia Eye Health Initiative
To eliminate needless blindness in Liberia by 2030
To contribute significantly to a global vision of "A world in which no one is needlessly blind and where those with unavoidable vision loss can achieve their full potential"
Liberia Eye Center is the L V Prasad Eye Institute's collaborative centre at the John F Kennedy Memorial Medical Centre in Monrovia, the capital city. The centre was formally inaugurated by the then President of Liberia and Nobel Peace Prize winner, Her Excellency Dr Ellen Johnson Sirleaf on 24 July 2017. This is the first time that LVPEI is directly involved in the operations of an eye center outside India.
Under this initiative, LVPEI aims at developing high quality eye care services in Liberia by the means of developing infrastructure, human resource and conducive operational systems in a sustainable basis. Additionally developing and implementing a countrywide community eye health program for Liberia.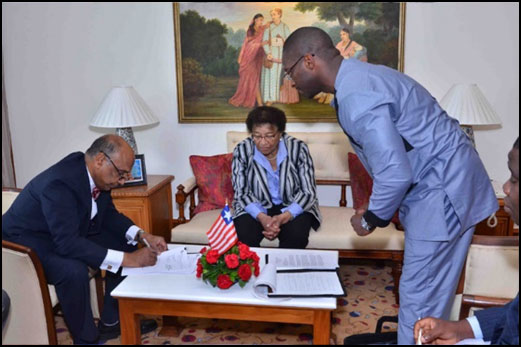 L V Prasad Eye Institute signs MoU with John F Kennedy Memorial Medical Center, Liberia
Services
@ Liberia Eye Centre
Refractive
Refractive error correction & best quality spectacles at an affordable cost
Cataract
Cataract surgery with latest phacoemulsification & small incision technology with superior quality Intra-ocular lens
Glaucoma
Glaucoma assessment & surgery with exclusive follow-ups
Diabetic Eye Conditions
Diabetic eye conditions evaluation and laser treatment
Eye Infections
Treatment for eye infections and much more
World renowned subspecialists for treatment of different eye ailments from India are available in Monrovia, on the following dates for the next one year see more
On July 27, 2018, the Liberian Residency program in Ophthalmology was launched in partnership with the Liberian College of Physicians and Surgeons (LCPS). The idea behind starting a residency program in Ophthalmology in Monrovia was to make the country self-sufficient. The structure of the course is such that the Residents will be trained at LEC for 9 months and at LVPEI Hyderabad for 3 months every year. The program is funded by support from the Lions Club International Foundation (LCIF).
Other programs: VT Course, Optician Course, ONA's, Operation Theatre Technicians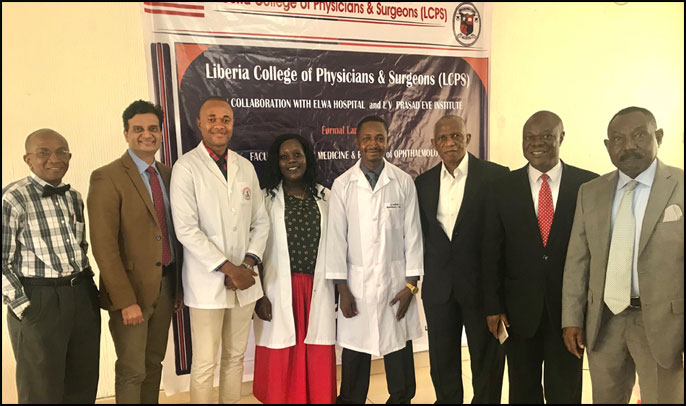 Launch of Ophthalmology Residency Program in Liberia
Our Supporter
First and only comprehensive eye care centre, Liberia Eye Centre, has received generous support from the Lions Club's International Foundation and Operation Eyesight Universal.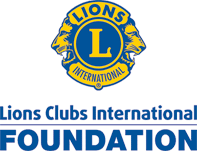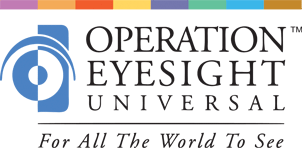 Success Stories from Liberia Eye Centre
Dr Murthy Performs Corneal Transplants at Liberia: Dr Somasheila Murthy from The Cornea Institute (TCI), LVPEI, performed two corneal transplant surgeries at the Liberia Eye Centre at John F Kennedy Memorial Medical Center in Monrovia, Liberia on 27 March 2018. The corneas for the surgery were provided by SightLife, Seattle, USA - an international organization involved in procuring and providing corneas worldwide.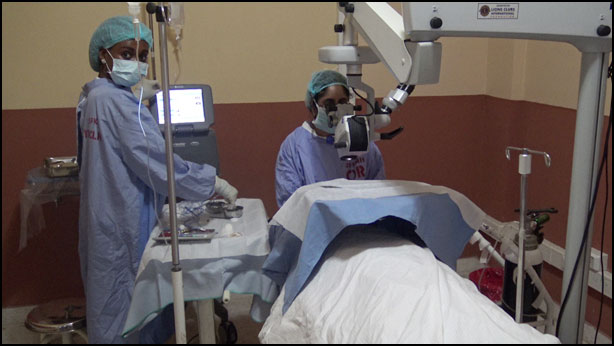 LVPEI team with the first patient seen on EMR in Liberia - A 5-year old boy called Prayer: The LVPEI EMR team has installed the eyeSmart Electronic Medical Record System (EMR) at the new Liberia Eye Center at the John F Kennedy Memorial Medical Center in Monrovia, the capital of Liberia on 11 July 2017. This will help to improve the efficiency of eye care, identify the burden of eye diseases, standardise care and quantify impact delivered to the people of Liberia.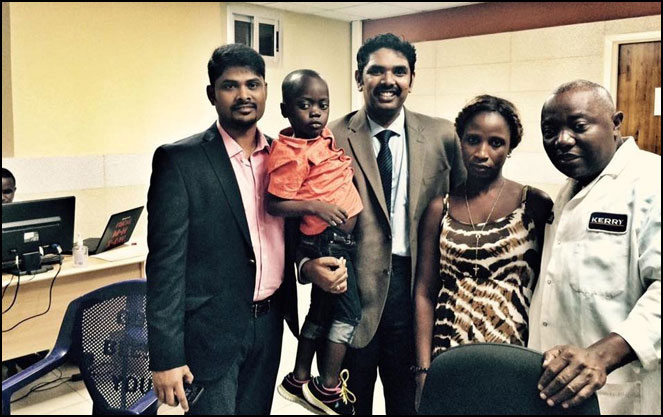 First Eye Plastic Surgery at Liberia Eye Center: The first ever eyelid reconstruction surgery with skin graft was performed at the Liberia Eye Centre, Monrovia, Liberia by Dr Milind Naik on 25 September 2017. The surgery was performed for a young lady who was unable to close her eyelids due to a scar on her upper lid. Dr Naik, an eye plastic surgeon and consultant at LVPEI performed this surgery during his visit to Liberia and was assisted by Dr Nishant Kumar. Apart from providing basic eye care like comprehensive eye examination, spectacle correction and cataract surgery, specialists from LVPEI aim to make Liberia Eye Center into an apex referral institute for complex eye related disorders. The institute is also in discussion with the Liberian health officials to initiate an Ophthalmology residency training program for doctors in Liberia.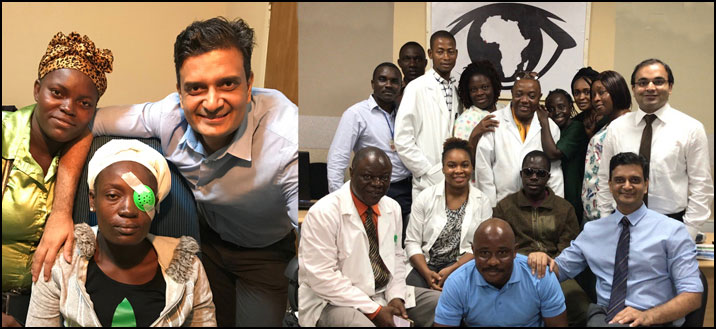 First Eye Plastic Surgery at Liberia Eye Center
Dr G N Rao Inducted as Commander - Order of the Star of Africa: Nobel Laureate Dr Ellen Johson Sirleaf, President of Liberia, admitted Gullapalli N Rao into the Order of the Star of Africa, with the Grade of Commander, for his exceptional performance and contributions to Liberia.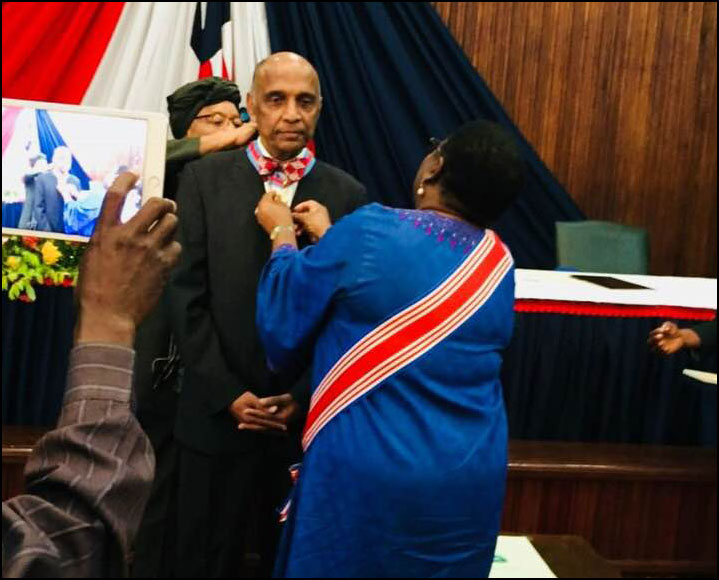 Dr G N Rao Inducted as Commander
For Contact and Appointment
For appointments
Call +231 881791550
Nikhil: +231881791550
E-mail:
mswes01@gmail.com
Address:
PO box 1973
Tubman Boulevard
Sinkor, Monrovia
Montserrado county