Eye Bank
Recognized as one of the top centres of Excellence in Eye Banking by SightLife
Corneal Transplants Performed
The Ramayamma International Eye Bank (RIEB) is the largest provider of sight restoring corneas in India and a SightLife Center of Excellence in Eye Banking. Since its establishment in 1989, RIEB has greatly increased the collection of transplantable donor corneas and elevated eye banking performance standards in India and other parts of the developing world. As a leader in eye banking across south east Asia, RIEB has contributed significantly to the effective networking and proliferation of eye banks through promotion of community eye banking programs.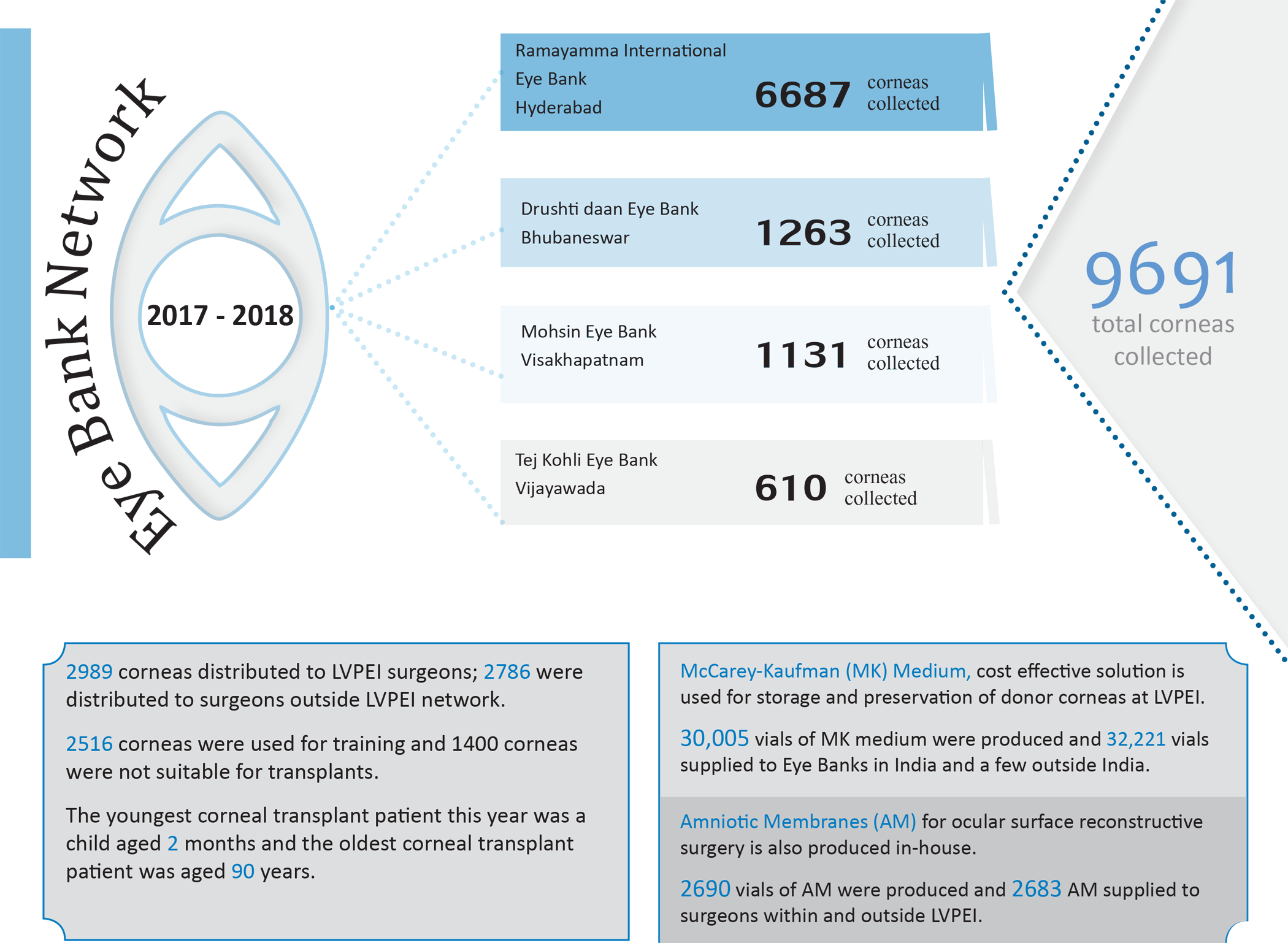 Setting New Records
Ramayamma International Eye Bank (RIEB) at LVPEI Hyderabad reached the milestone of distributing more than 1000 precut tissues in a single year (distributed 1030 precut lenticules to surgeons across the country).
Record of distributing the highest number of corneas to surgeons in India (outside LVPEI network).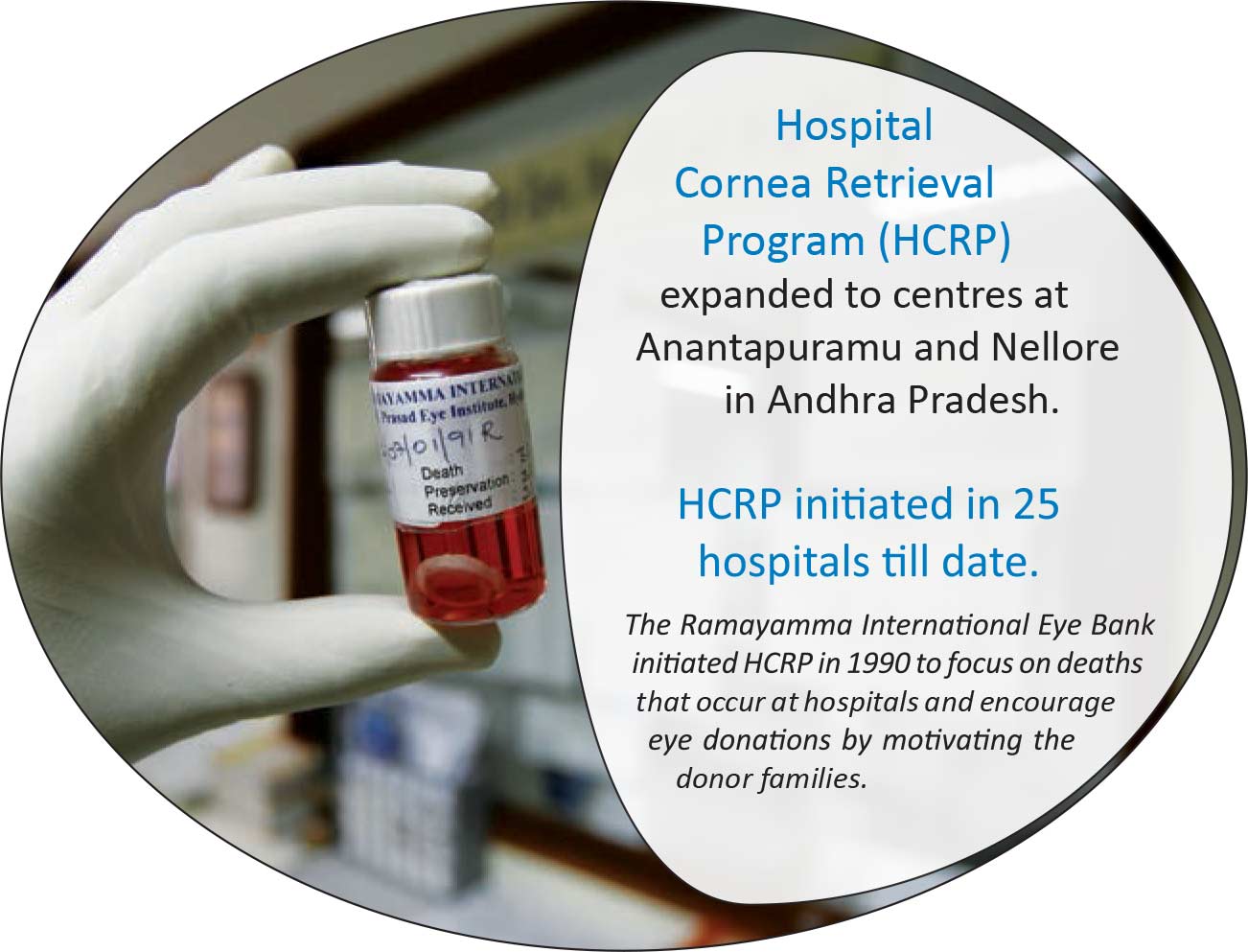 A series of awareness activities on eye donation were carried out across the LVPEI network as part of the 32nd National Eye Donation Fortnight, 25 August - 8 September 2017, including awareness talks, rallies and other similar forums.