Prof Brien Holden Eye Research Centre
Hyderabad Eye Research Foundation
All research at L V Prasad Eye Institute is conducted through its constituent arm, the Hyderabad Eye Research Foundation (HERF), which is recognized by the Indian Government's Department of Scientific and Industrial Research (DSIR) as a Scientific and Industrial Research Organization (SIRO). HERF continues to compete for and receive grants from all over the world to conduct cutting edge research on the eye. The Prof Brien Holden Eye Research Centre (BHERC) investigates the causes and treatment strategies through its various components, namely the Champalimaud Translational Centre (C-TRACER), the Jhaveri Microbiology Centre, the Saroja A Rao Immunology Laboratory, the Kallam Anji Reddy Molecular Genetics Laboratory, the Ophthalmic Pathology Laboratory, the Sudhakar and Sreekanth Ravi Stem Cell Biology Laboratory, and the clinical research laboratories. Each of these components has been named after its donor, in recognition of their generous support.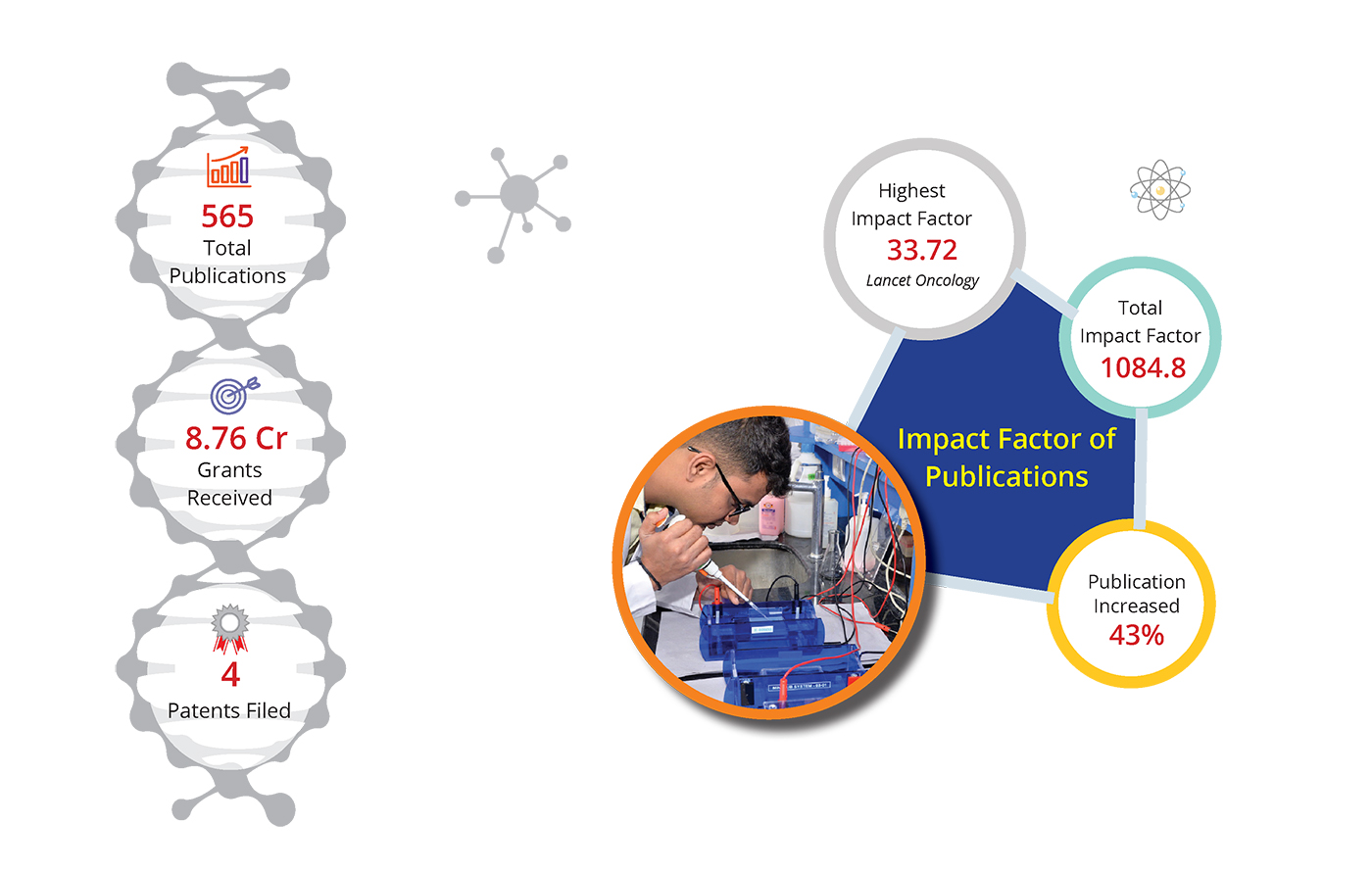 (2017-2018)
Key Symposia and Workshops
The Eleventh Annual Antonio Champalimaud Symposium on 28 January 2018 marked 10 years of the LVPEI - Champalimaud Foundation collaboration. The keynote lecture was delivered by Prof Masayo Takahashi from Riken, Japan and the pioneer of Stem cell transplantation techniques, on 'Regulatory System for regenerative medicine". Additionally, there were talks by Prof Martin Chalfie, 2008 Nobel laureate in Chemistry from Columbia University, and Prof Brigitte Roeder from University of Hamburg and the Leibniz prize winner.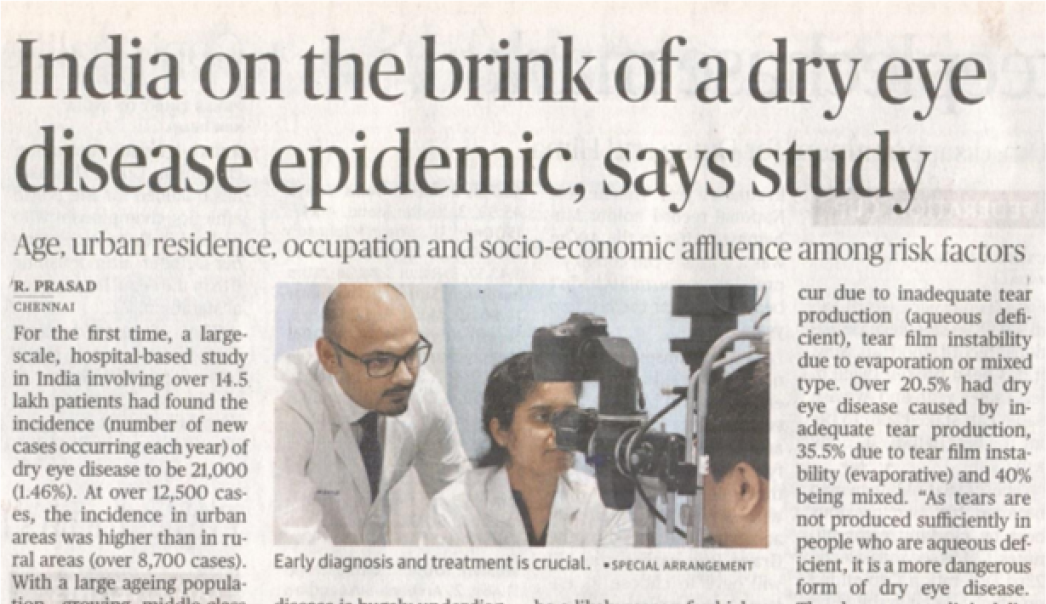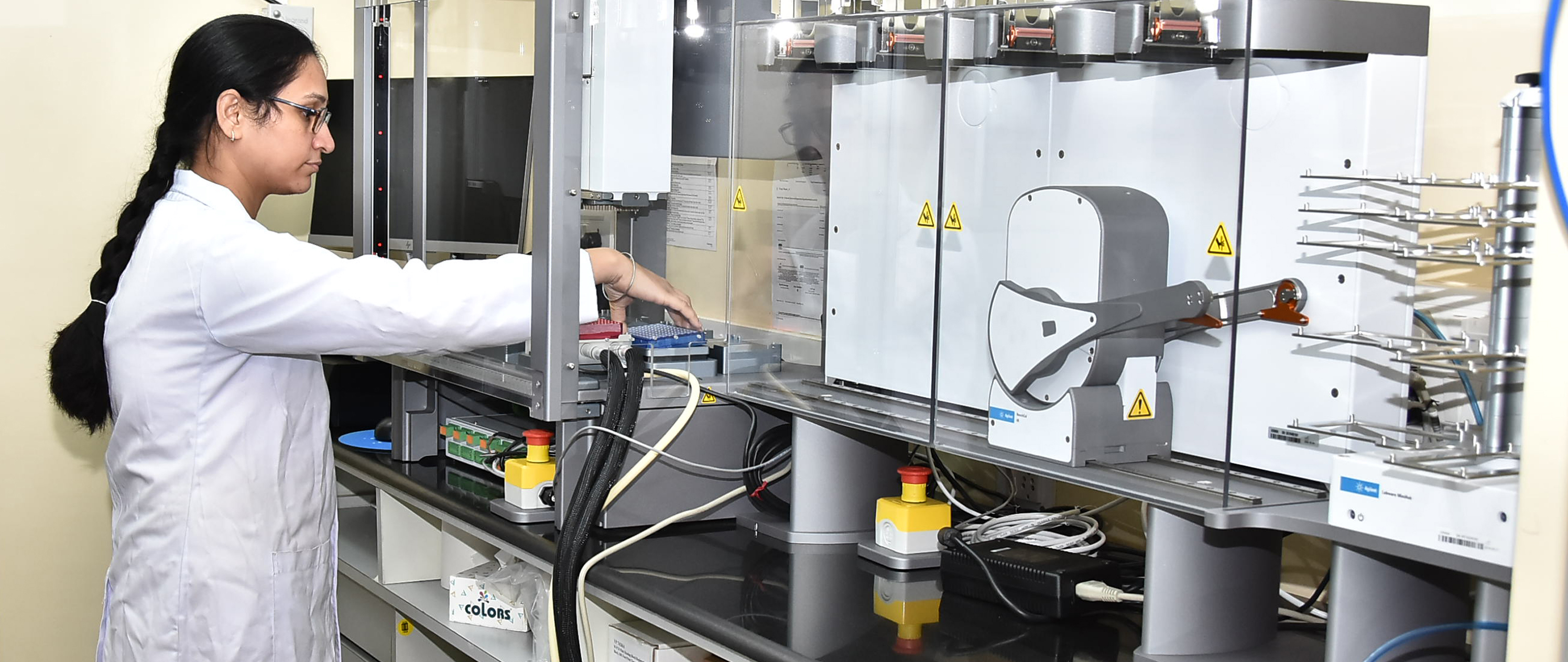 The Indo-German Leopoldina-INSA Symposium on the challenges and new approaches related to the study of stability vs. plasticity in the brain, was organised with support from Indian National Science Academy and the German Academy of Sciences Leopoldina. The faculty included Professor Brigitte Roeder of the University of Hamburg, Germany and Professor Neeraj Jain of the National Brain Research Centre, India.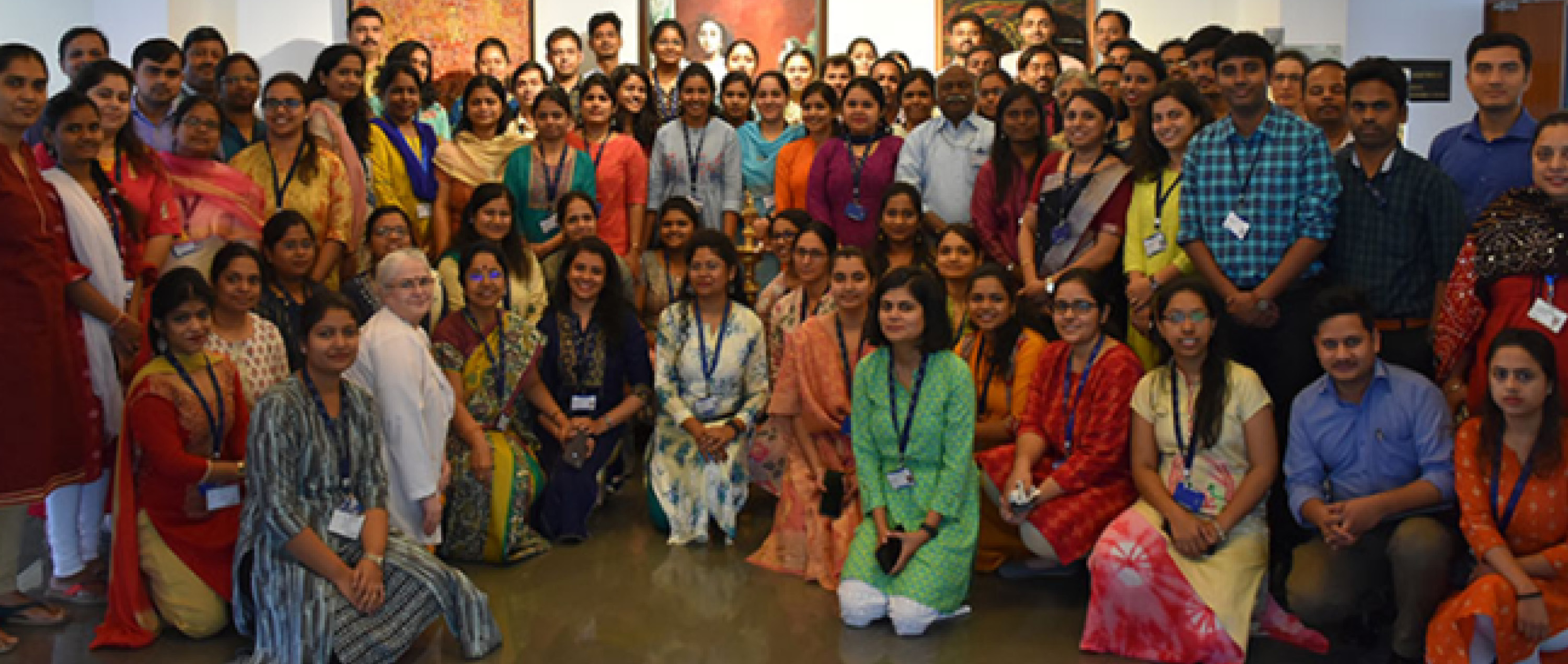 UK-India Researcher Links workshop was organized in collaboration with British Council, Royal Society of Chemistry and Newton Bhabha Fund, with Prof Sheila MacNeil, University of Sheffield and Dr Virender Sangwan, LVPEI as mentors. It focused on providing a good understanding of the unmet or clinically challenging problems that exist in treating loss of vision due to corneal problems, to budding chemists and biomaterial scientists from UK and India.
Eye Opener-II was organized for the students from Hyderabad based M.Sc colleges to orient them about the various research projects carried out at the institute and motivate them to pursue research in eye care as a career.
Prominent Visitors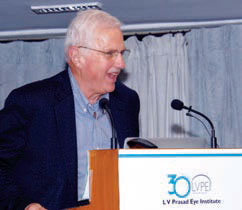 Professor Bruce Alberts
(University of California, San Francisco, CA, USA), Former President, US National Academy of Sciences, and Former Chief Editor, "Science" visited the research facilities at the centre, and also delivered the 31st Foundation Day lecture.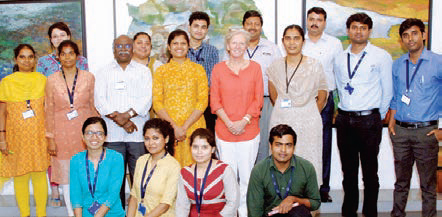 Professor Sarah Coupland
, Department of Molecular and Clinical Cancer Medicine, University of Liverpool, UK, visited LVPEI and had fruitful interactions with the LVPEI scientists on topics such as eye tumors, genetics and stem cell biology.