Prof Brien Holden Eye Research Centre
The 28th annual meeting of the Association for Research in Vision and Ophthalmology (ARVO) – India featured three distinguished oration lectures by Prof Mark Petrash, Executive Vice President, ARVO; Dr K Thangaraj, Director of Centre for DNA Fingerprinting and Diagnostics, Hyderabad; and Dr Mahesh P Shanmugam, Chair, Sankara Eye Hospitals, Bangalore. Overall, the presentations encompassed the vast scope of eye research conducted across the country, showcasing the depth and breadth of knowledge in the field.
The 15th annual Champalimaud Symposium had Prof Joshua R Sanes from Harvard University deliver the Champalimaud Oration on the role of cell types and gene expression in the mouse and human retina. The keynote lectures were delivered by Dr Vinay K Nandicoori, Director, CSIR-Centre for Cellular and Molecular Biology, Hyderabad, and Prof David A DiLoreto, Director, Flaum Eye Institute, University of Rochester Medical Center. The event also showcased highlights from LVPEI's translational research.
Plans are underway to develop cutting-edge peptides to combat corneal infections resistant to existing antifungal treatments. Dr Sanhita Roy has secured an international grant from Velux Stiftung, Switzerland, for designing antimicrobial peptides to treat ocular fungal infections. The research will be conducted in collaboration with Bose Institute, Kolkata; University of Lubeck, Germany; and Technical University of Munich, Germany.
LVPEI and CognitiveCare entered into a collaboration to prevent vision loss in infants and young children by identifying early signs of eye conditions. This synergistic partnership combines LVPEI's clinical expertise with CognitiveCare's advanced computational sciences for detecting Myopia, Retinopathy of Prematurity, and other eye health disorders, mitigating adverse outcomes.
LVPEI, in collaboration with the University of Sheffield and the University of Bradford, has designed a smart contact lens that can quickly and non-invasively test for eye infections, including microbial keratitis. Eye infections are one of the leading causes of blindness in developing countries, and current diagnosis methods are invasive, time-consuming, and expensive. The smart contact lens is a novel innovation with the potential to prevent fungal eye infections and related deaths.
2022-2023



---
Center for Excellence in Health Outcomes Research and Economics
An interdisciplinary team of researchers from LVPEI, IIM Ahmedabad and the Indian Institute of Public Health - Hyderabad have been awarded the Wellcome Trust/DBT India Alliance Clinical/Public Health Research Center (CRC) grant to set up a first of its kind Center for Excellence in Health Outcomes Research and Economics.
From LVPEI, Dr Raja Narayanan is the Principal Investigator and Dr Anthony Vipin Das is the Co-Investigator for this project
This unique collaboration has the potential to scale up the quality of eye research that will contribute to eliminating avoidable blindness in India and the South Asia region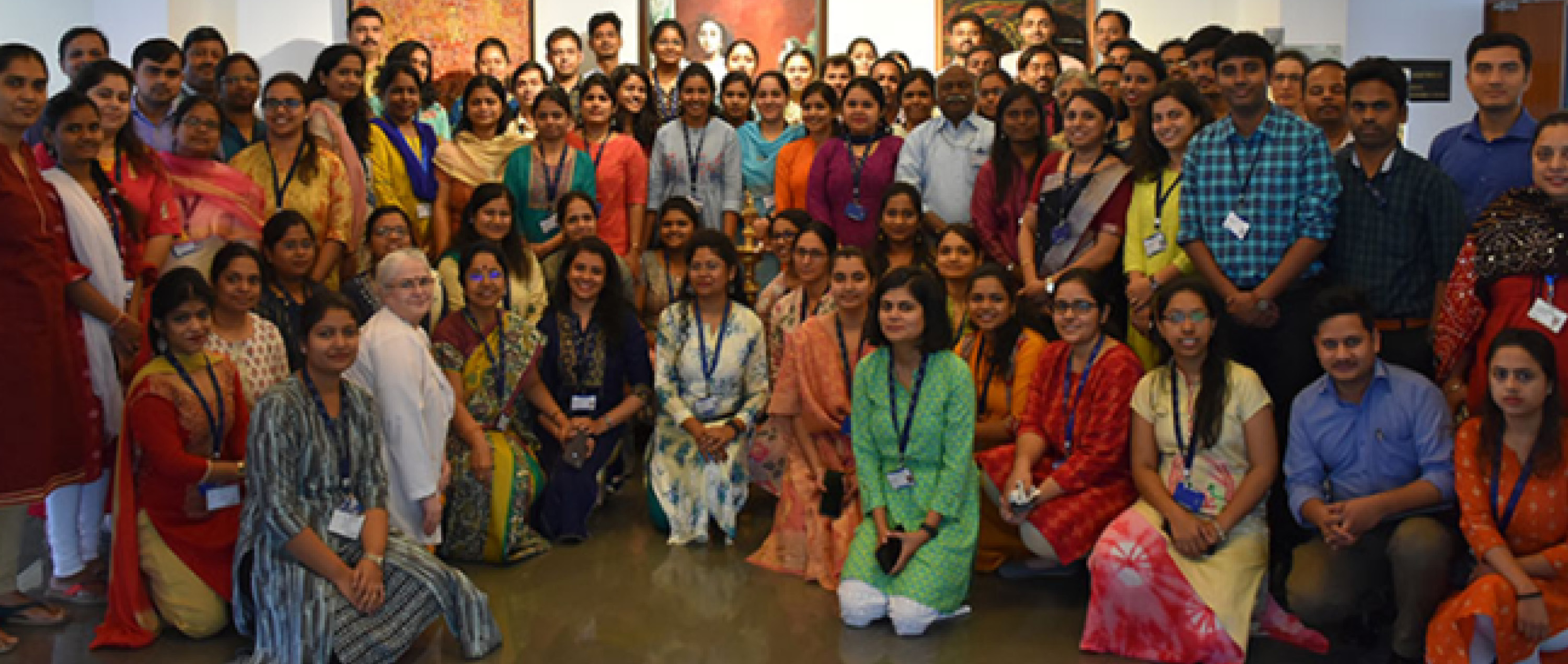 Research Day was organized to foster exchange of knowledge and strengthen collaborative initiatives between the different labs. Dr Murali Dharan Bashyam - Head, Laboratory of Molecular Oncology, Centre for DNA Fingerprinting and Diagnosis, Hyderabad) was the Chief Guest and Dr Vidya Latha Parsam - Global Business Development Manager, Cyient Ltd, was the Distinguished Alumni Guest.