Eye Bank
Recognized as one of the top centres of Excellence in Eye Banking by SightLife
Corneal Transplants Performed
The Ramayamma International Eye Bank (RIEB) is the largest provider of sight restoring corneas in India and a SightLife Center of Excellence in Eye Banking. Since its establishment in 1989, RIEB has greatly increased the collection of transplantable donor corneas and elevated eye banking performance standards in India and other parts of the developing world. As a leader in eye banking across south east Asia, RIEB has contributed significantly to the effective networking and proliferation of eye banks through promotion of community eye banking programs.

Indications for Corneal Transplantation @ LVPEI
Indications for Corneal Transplantation
2017
2018
1
Corneal Scarring
249
246
2
Microbial Keratitis
649
628
3
Regraft
503
580
4
Aphakic Corneal Edema
67
49
5
Pseudophakic Corneal Edema
633
693
6
Fuch's Dystrophy
104
117
7
Keratoconus
156
133
8
Other degenerations or dystrophies
125
155
9
Mechanical or Chemical Trauma
18
21
10
Congenital opacities
13
10
11
Other causes of corneal opacification or distortion
533
446
Total:
3048
3078
Setting New Records
Ramayamma International Eye Bank (RIEB) at LVPEI Hyderabad reached the milestone of distributing more than 1000 precut tissues in a single year (distributed 1030 precut lenticules to surgeons across the country).
Record of distributing the highest number of corneas to surgeons in India (outside LVPEI network).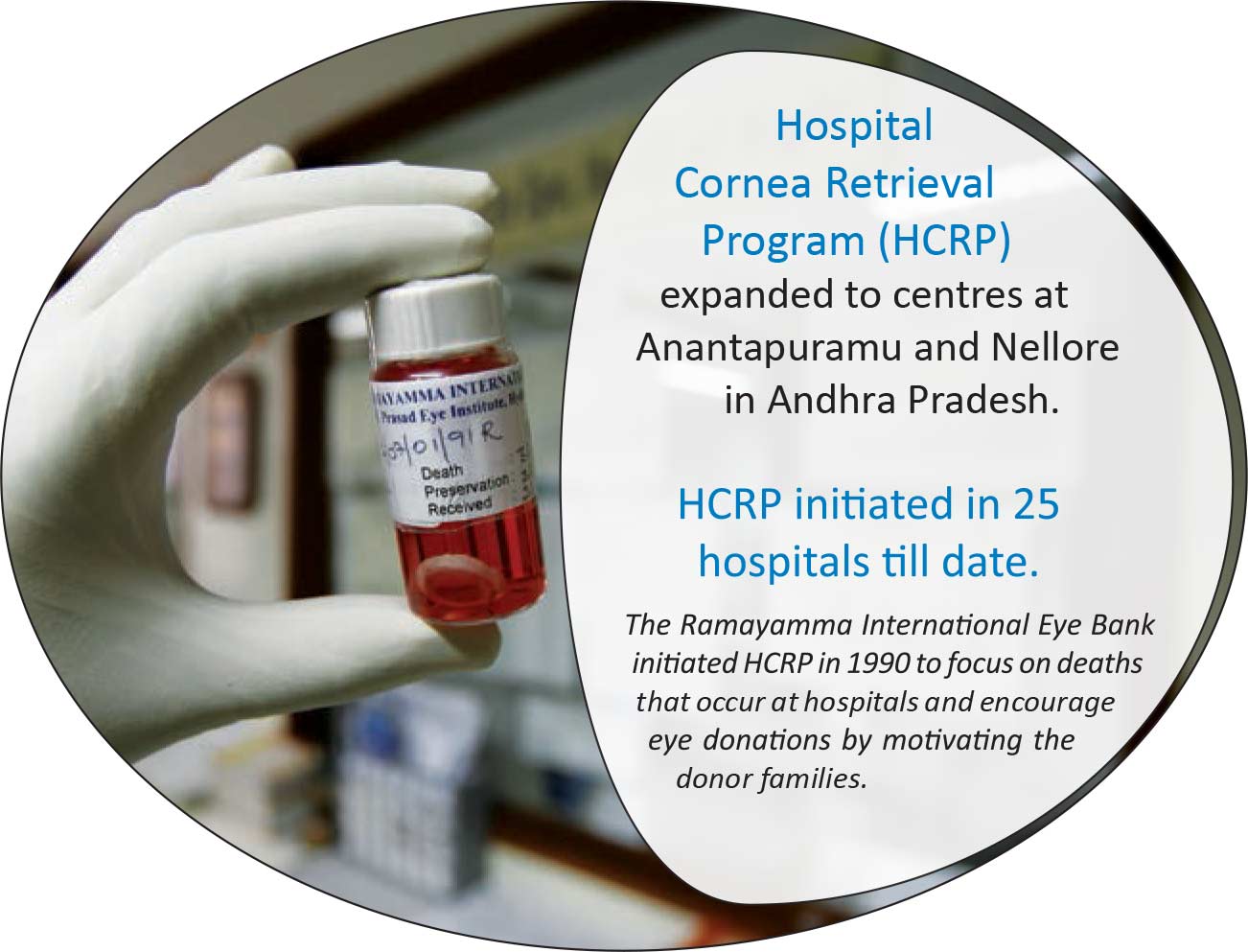 · The Tej Kohli Eye Bank at Vijayawada moved into a new facility with state-of-the-art laboratory for the preparation of precut tissues.
· Corneas were provided at LVPEI's secondary centres at Paloncha, Nellore and Sattenapalli in Andhra Pradesh to perform corneal transplants.
· Drushti daan Eye Bank at Bhubaneswar received quality certification from SightLife, USA.
· LVPEI and The Hans Foundation are entering into a partnership to establish eye banks in the states of Assam, Uttar Pradesh and Uttarakhand in India.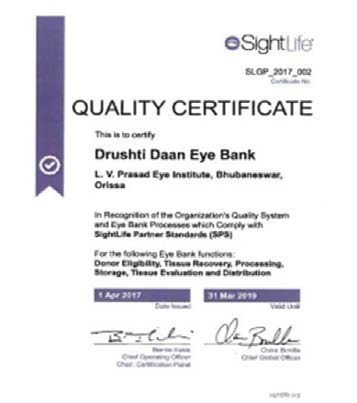 Testimonials
I just got a phone call from Dr Jeffrey J. Ing, and he was absolutely delighted with the quality of tissue that he received, saying that it was equivalent to the quality he gets from SightLife in the USA. In particular, he said that the DSAEK cuts were beautiful, and that they were even better than what he has seen from some USA eye banks. He was skeptical of procuring tissues locally, but you made him your raving fan.
Caroline Hoover Vice President of Clinical Operations
- SightLife Surgical