About us
LVPEI's mission is to provide equitable and quality eye care to all sections of society.
Established in 1987, L V Prasad Eye Institute (LVPEI), a World Health Organization Collaborating Centre for Prevention of Blindness, is a comprehensive eye health facility. The Institute has ten active arms to its areas of operations: Clinical Services, Education, Research, Vision Rehabilitation, Rural and Community Eye Health, Eye Banking, Advocacy and Policy Planning, Capacity Building, Innovation and Product Development. LVPEI is managed by two not-for-profit entities - Hyderabad Eye Institute (HEI) and Hyderabad Eye Research Foundation (HERF).
The Story behind the name - L V Prasad Eye Institute
The beginning, before the brick and mortar of the Institute, the renowned Indian film-maker Sri Akkineni Lakshmi Vara Prasad Rao, popularly known as L V Prasad, decided to invest a part of the profits of his blockbuster film "Ek Duje Ke Liye" for a worthy cause. He donated rupees one crore and five acres of land for establishing the state-of-the-art Eye Institute. In recognition of this gesture, the Board of the Institute decided to name the Institute after him.
Over the years, his family has continued to support the Institute's work. His son, Mr Ramesh Prasad, Managing Director of Prasad Film Laboratories, is a founder trustee of LVPEI and is the longest serving member of the Hyderabad Eye Institute's governing board, along with Dr Rao.
Years of Excellence in Eye Care
%
Services provided free of cost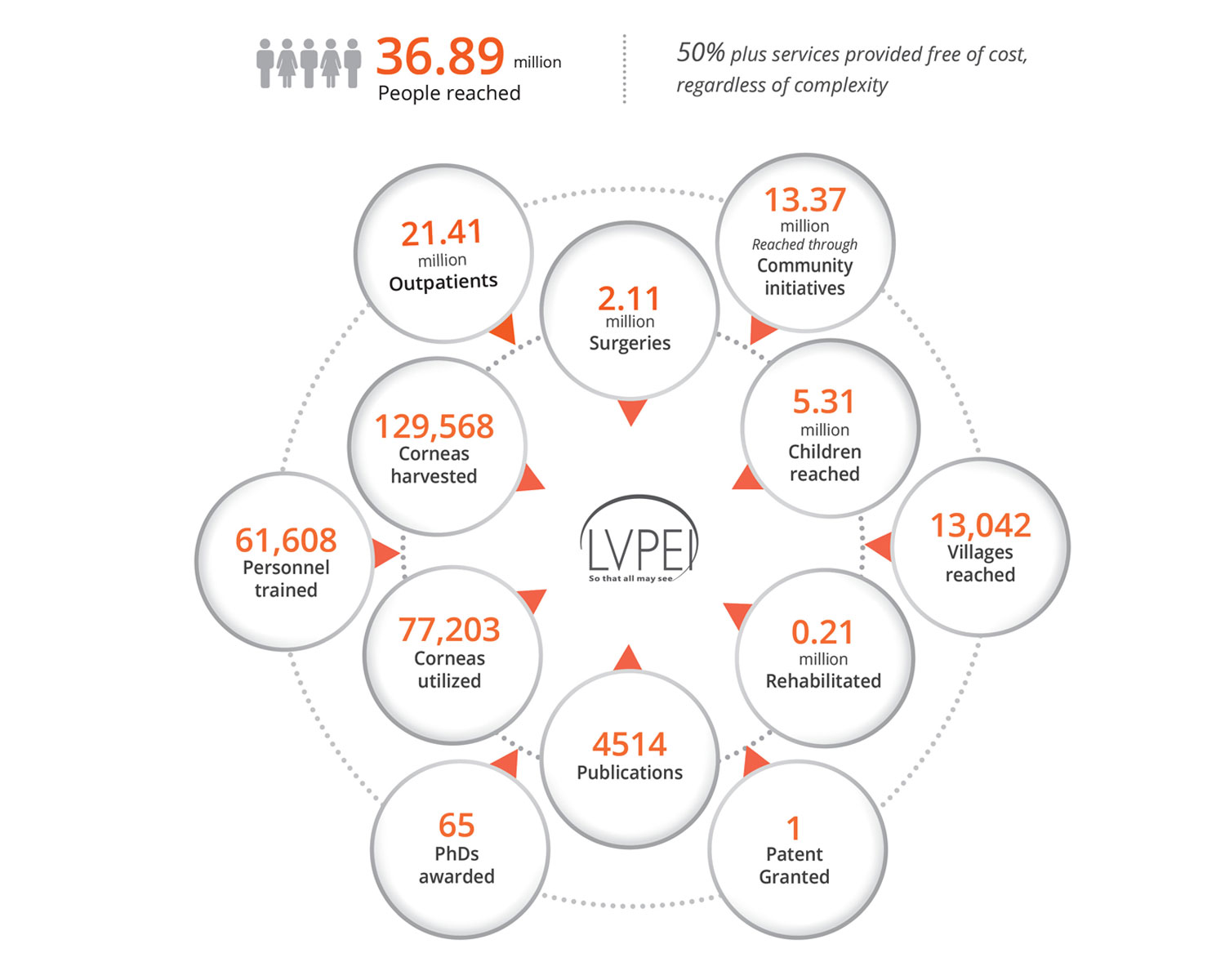 Our Reach
1 CENTRE OF EXCELLENCE

3 TERTIARY CARE CENTRES

26 SECONDARY EYE CARE CENTRES

253 VISION CENTRES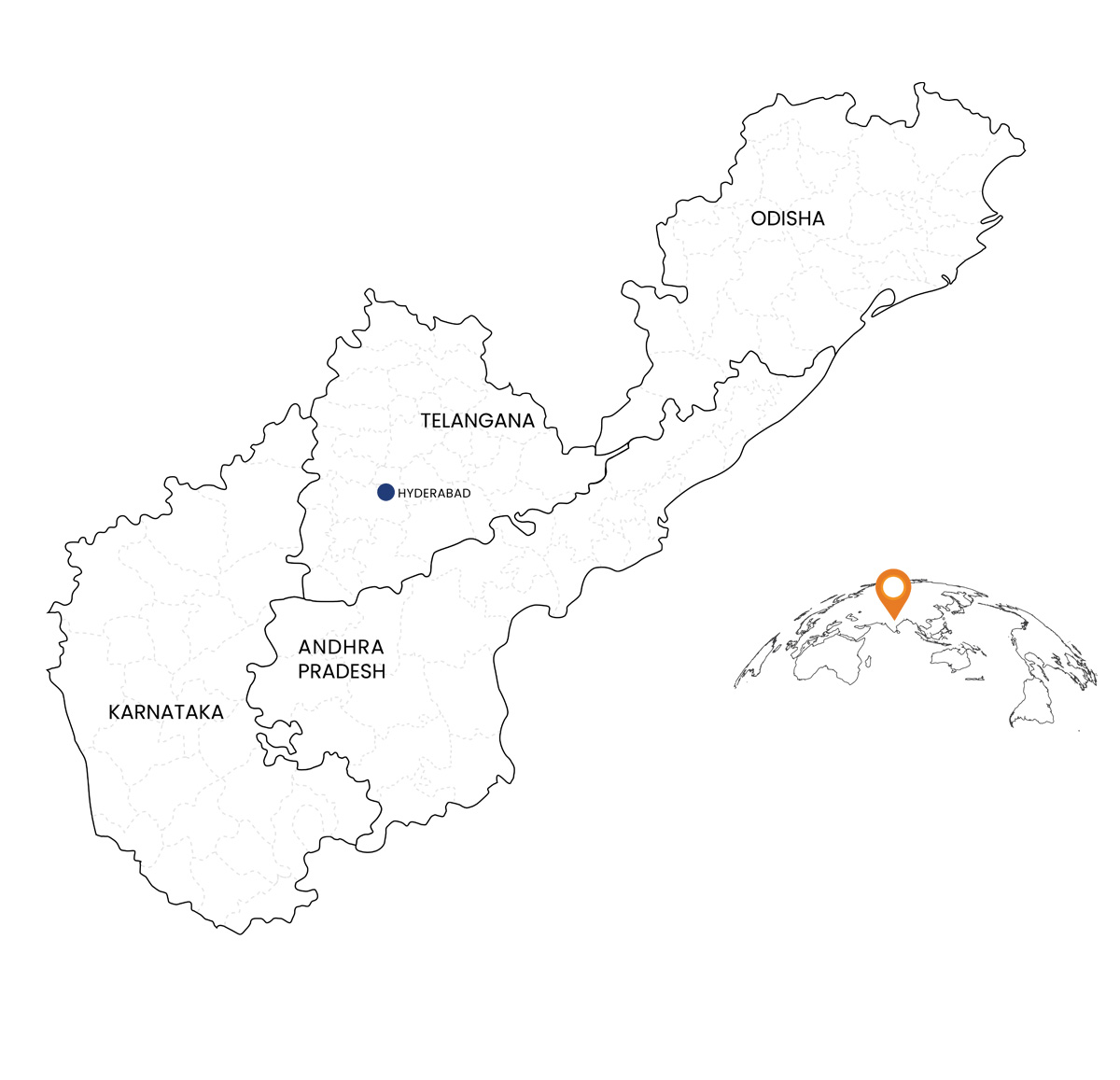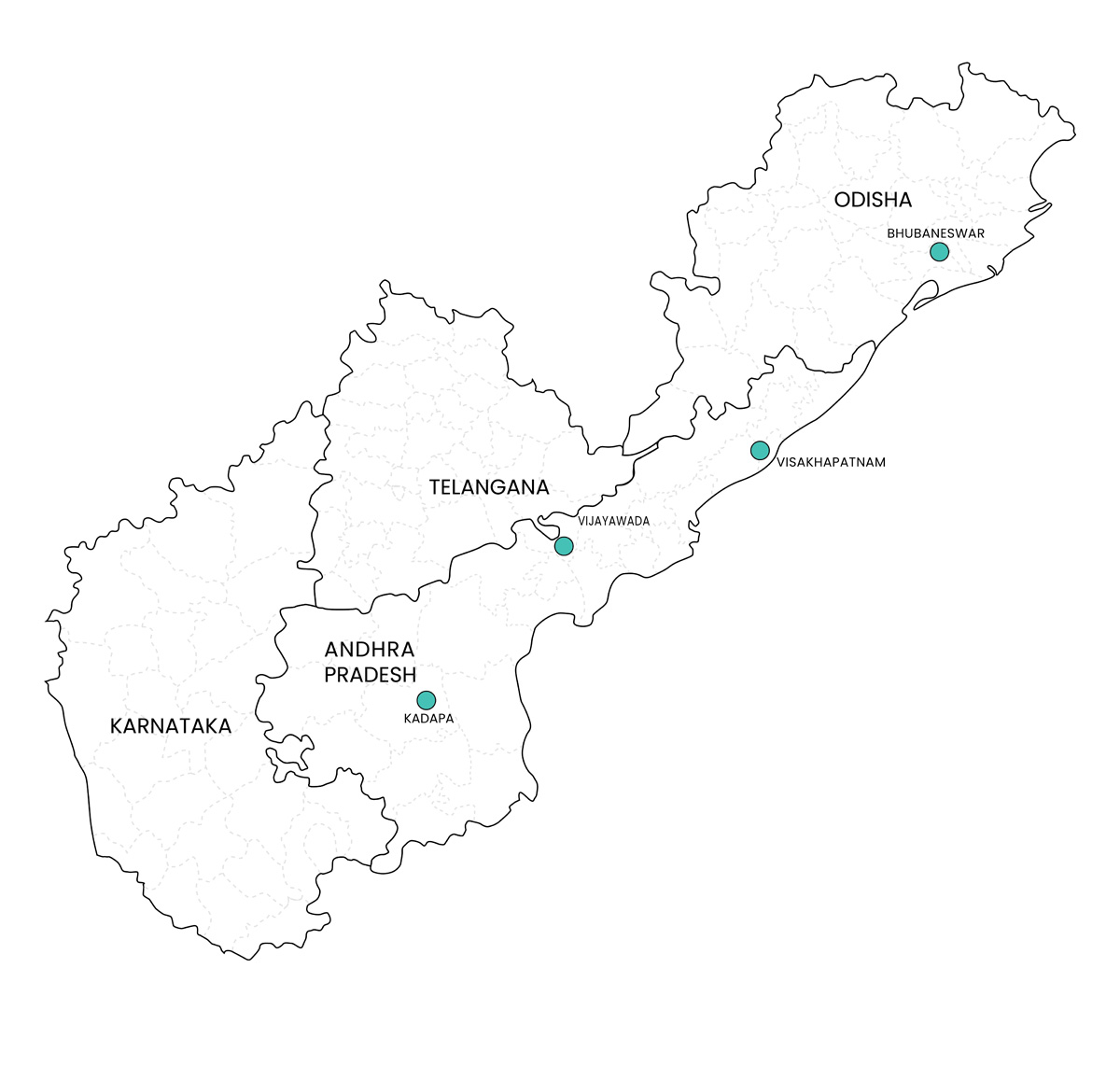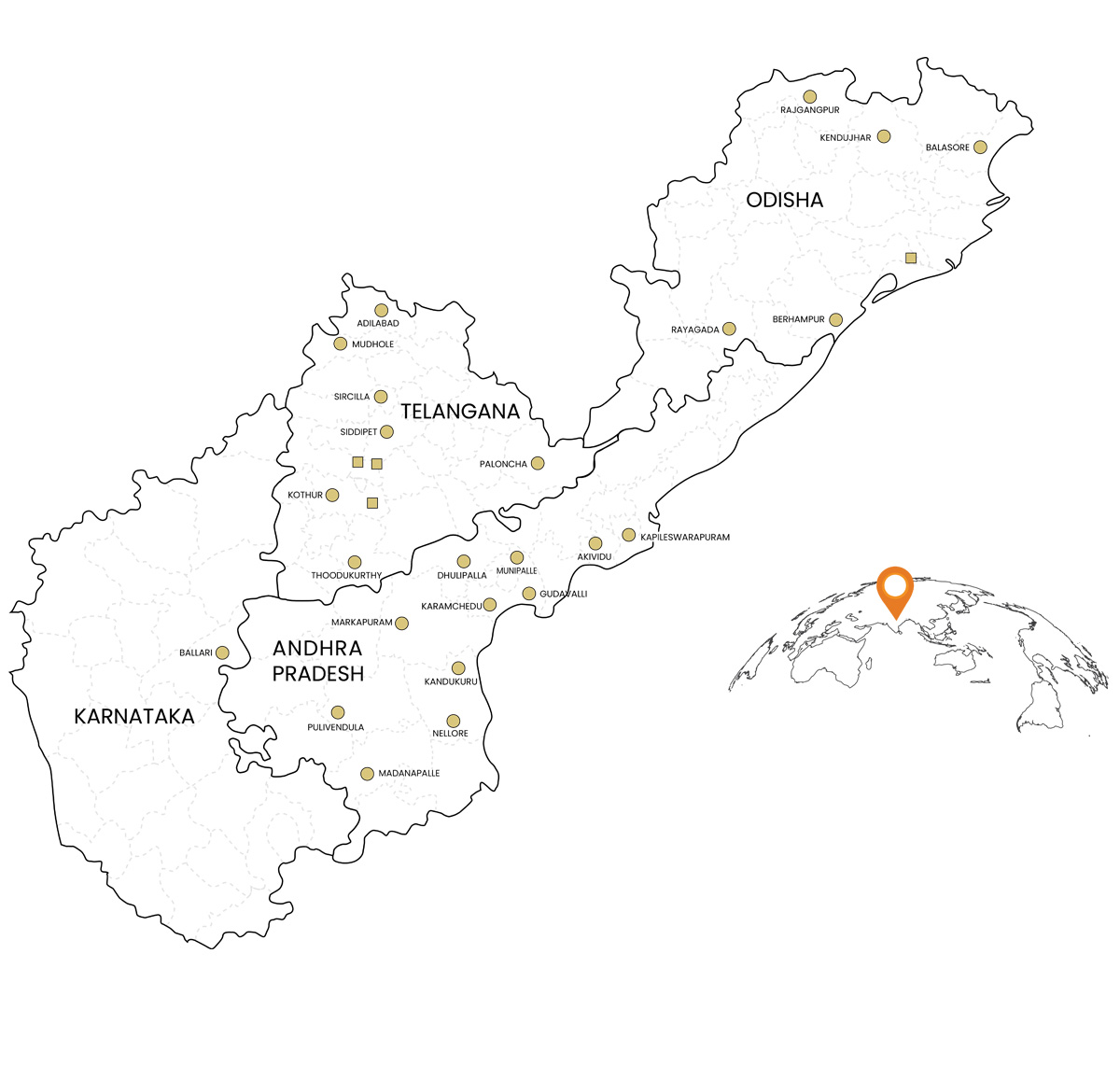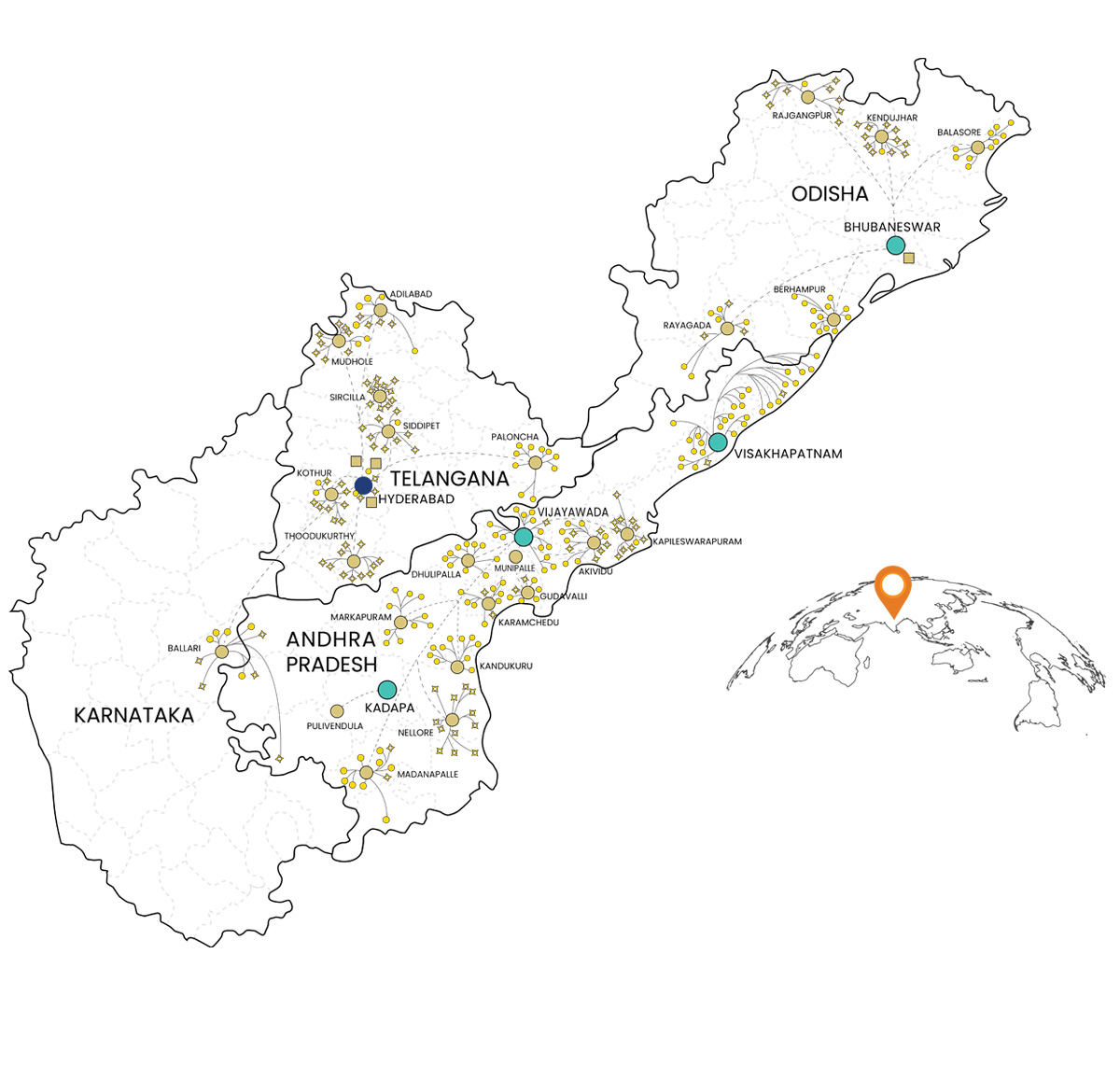 Additionally, LVPEI has one overseas partnership centre in Monrovia, Liberia (West Africa)
Impact of the Eye Care Pyramid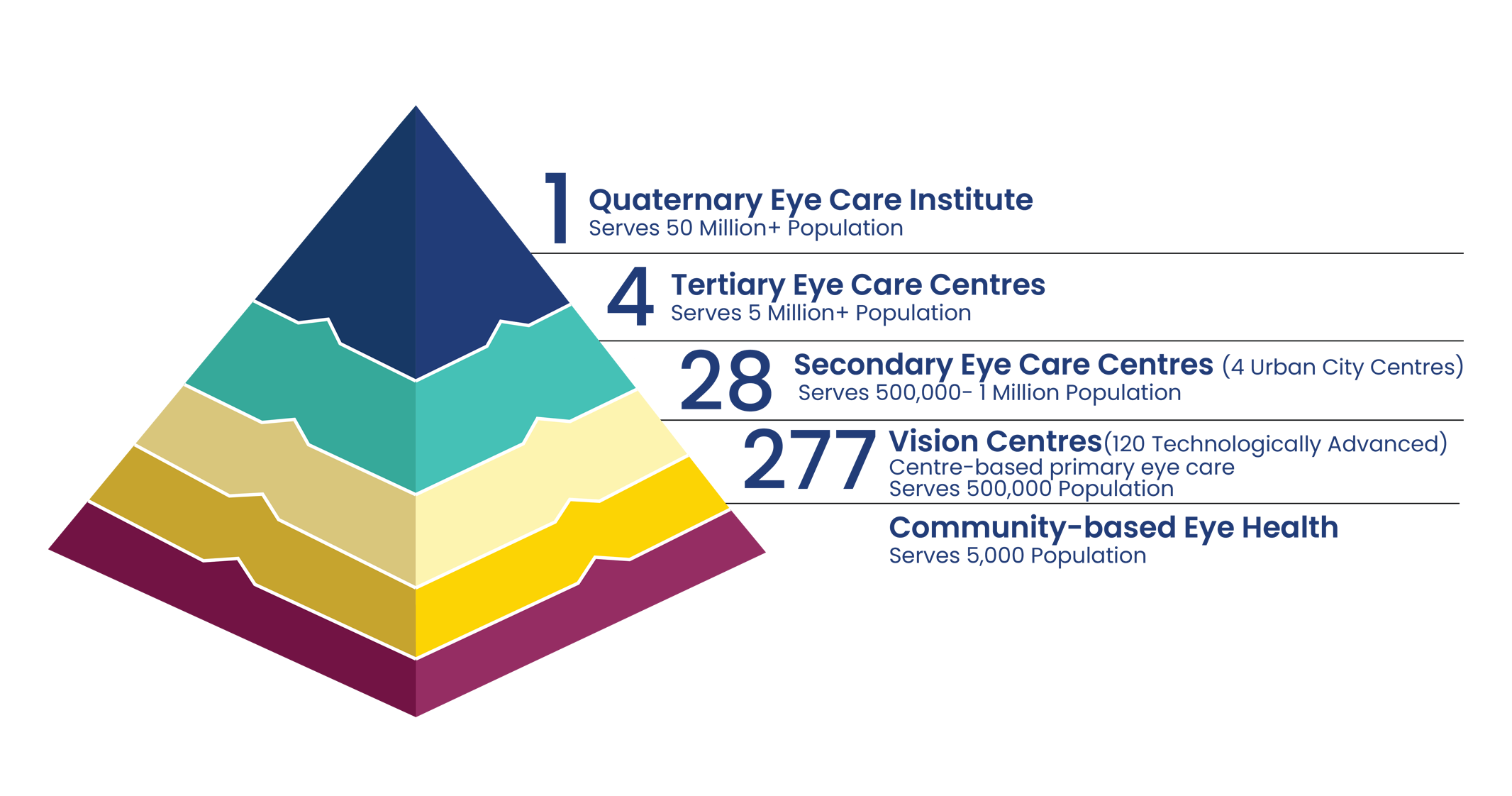 LVPEI currently has 253 Vision Centres that provide primary care in the districts and villages of Andhra Pradesh, Telangana, Odisha and Karnataka.

These are linked to Secondary Eye Care Centres (26), which are in turn linked to LVPEI Tertiary Centres in Visakhapatnam, Vijayawada and Bhubaneswar.

LVPEI's Centre of Excellence at Hyderabad is at the apex of the Eye Care Pyramid.
Liberia Eye Health Initiative
LVPEI's mission is to provide equitable and quality eye care to all sections of society.
Read More