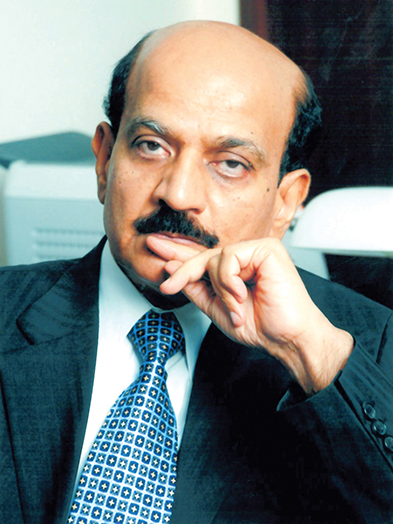 Cyient Limited has been instrumental in helping and supporting Srujana, LVPEI's Innovation Centre launched on 25 October 2013 by former President of India Dr A P J Abdul Kalam (for more details refer to page 16). The following are extracts from an interesting interaction we had with Mr B V Mohan Reddy regarding the LVPEI-CYIENT collaboration.
#1 What inspired your philanthropic activity? Was there any particular incident or experience that sparked the call?
I believe that successful and sustainable institutions can be built with Values as the foundation. For my company Cyient (formerly Infotech Enterprises), I adopted the same philosophy of Values FIRST, which is an acronym for Fairness, Integrity, Respect, Sincerity and Transparency. Considering that companies are built on the four pillars of Customers, Employees, Investors and Society, if anyone pillar is weak, it will make the organization unstable. Organizations, therefore, have to be equitable to all four stakeholders to be successful and sustainable. Ten years after the organization's inception, I initiated a focused strategy for Corporate Social Responsibility. As part of this, we invest in initiatives such as LVPEI and in "Adopt a School" program where we touch the lives of 10,000 primary school children in our neighbourhood by providing better schooling. Our Corporate Social Responsibility activities are not purely philanthropic in the sense that they are aimed at building future India.
#2 What drew you to contribute for the cause of eye care?
Under the leadership and vision of Dr G N Rao, LVPEI has done yeomen services in eye care. They have earned an impeccable reputation on cutting edge research in eye care. LVPEI's laudable goals were the key reason that drew the attention of my company Cyient.
#3 Why did you choose to partner with LVPEI for Srujana in particular?
Innovation is very dear to my heart and has literally become the DNA of Cyient. We have participated in many innovation programs with our customers to "Design Tomorrow Together". The work being done by LVPEI aligns with our business innovation goals. The idea of Srujana being a centre for cost-effective innovation in eye care was very appealing to me. In India, frugal innovation (less for more) is an imperative need as a large part of the Indian population lives below the poverty line.
#4 Is there any specific area that you wish your funds to be utilized for?
We would like to see our commitment to eye care being utilized for innovating low-cost eye care equipment so that millions of Indians can be benefited.
#5 How do you wish to guide the activities of Srujana in coming out with products that would help in reducing eye problems?
Our company Cyient is intensely involved in providing engineering solutions to several Fortune 500 companies in leading-edge technologies such as aerospace, rail transportation, chip design and medical electronics. Our associates at Cyient work in current technologies with an innovative mind for finding newer ways to optimize the design. We can, therefore, help Srujana since our business goals are well aligned with their own goals of providing low-cost eye care.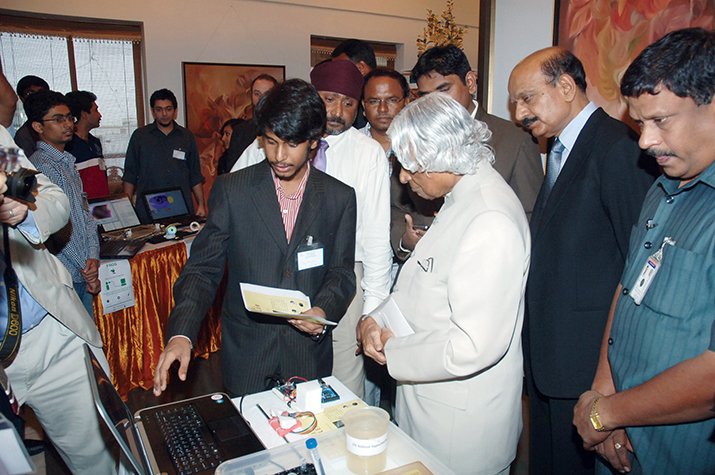 #6 What is your take on CSR activities as such?
The future of India will depend on bringing about socio-economic equality. The bottom of the pyramid needs to be serviced by way of food, shelter, health and hygiene. For initiatives such as Srujana to be successful, we need more corporate organizations to come forward and support them through money, resources, technology and vision as part of their Corporate Social Responsibility.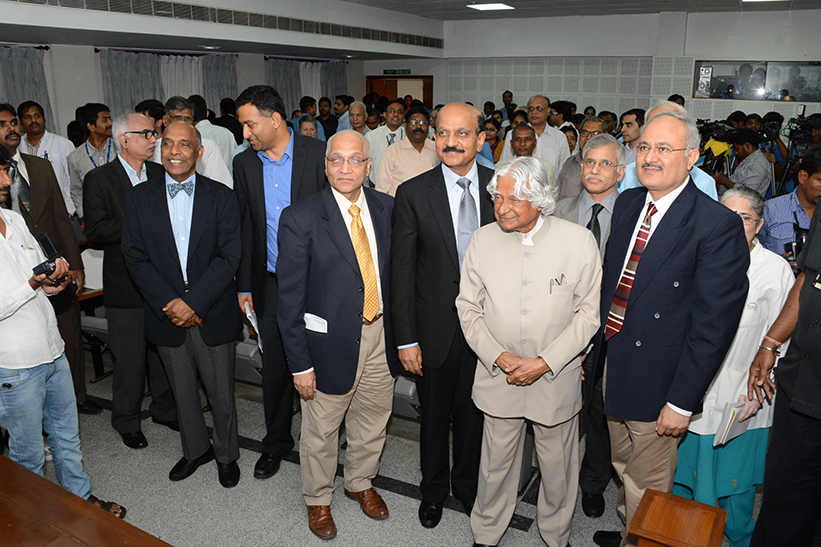 Share this Post: