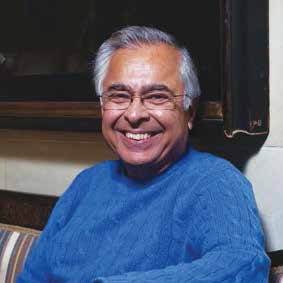 What led to the conceptualization of the Savitri Waney Charitable Foundation? Would you like to share with us some of the early experiences of the Foundation?
The Savitri Waney Charitable Foundation came into existence in 2004. Our aim is to give back to those who are less fortunate by supporting organisations committed to deliver services that enable the underprivileged to lead a dignified life. The early experiences of the Foundation are when I visited a remote village near Rishikesh in Uttaranchal State, adversely affected by an earthquake, and I pledged for the rehabilitation of the local primary school. Thereafter the Foundation grew to support other worthy causes in the field of healthcare, education and livelihoods.
What are the various programs that SWCF supports?
The focus areas for SWCF are healthcare and livelihood generation for the marginalized population. Other than eye-care, the Foundation has supported various organisations across the country working for maternal and child health, mental health, palliative care and sustainable livelihood generation through natural resource development.
Your take on the quality and accessibility of eye care services in India.
There are certain states like Bihar, Jharkhand, Odisha, Chhattisgarh, Jammu and Kashmir, and the states in the North East where the number of people having bilateral cataract is very high. All efforts should be made to support the existing as well as new organizations that are trying to eradicate avoidable blindness by reaching out to those who are affected and unable to afford quality eye care. Otherwise the cataract blindness backlog will continue to grow.
What motivated you to work for the cause of eye care?
Cataract surgery, a relatively low cost medical intervention, can change the lives of not just the blind, but of their families as well. The benefits are instantaneous. They are also quantifiable as one can see the economic status of the entire family improve dramatically. It gives SWCF enormous satisfaction to support those organisations that serve the poor to restore their health, dignity and livelihood.
What led you to support the Arjun Waney Eye Centre at Berhampur, Bhubaneswar?
Odisha is one of SWCF's target states to provide healthcare services to the deprived. LVPEI is the leading provider of eye care services and has proven that it can rise to the challenge of reaching out to those in need.
How do you see the partnership between SWCF and LVPEI in the coming years?
SWCF looks forward to seeing how the hospital blossoms in Berhampur, catering to the needs of the underprivileged. A fruitful partnership has begun and is sure to continue.