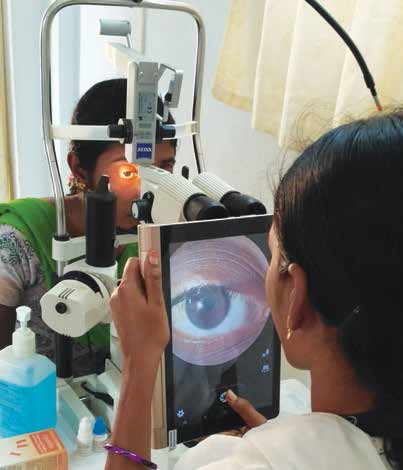 Standard Chartered Bank as an international bank strives to ensure that the financial services they provide to individuals, businesses and global institutions, improve livelihoods and provide new economic opportunities to people. As a responsible company that invests in communities, they work towards contributing to sustainable economic growth. Their community engagement programs are focused on health, education, employability and entrepreneurship.
As part of their program 'Seeing is Believing' Standard Chartered Bank has partnered with LVPEI to further strengthen the programs implemented by the Institute's Academy for Eye Care Education. The partnership will focus on training thousands of underprivileged people in a variety of eye care jobs and set up 58 digitally progressive Vision Centres.
Seeing is Believing is the Bank's global flagship community program aimed at preventing avoidable blindness. In India, between 2003 and 2018 they have provided more than 14 million eye care interventions through a network of 125 Vision Centres across 22 states. In 2018, they launched a new project in Northeast India and made a further investment to train and employ 100 underprivileged girls as certified ophthalmic paramedics by 2020. The program embraces and promotes new technological advancements to deliver superior quality service and products.
Share this Post: